Pregnancy Massage is available from the 13th week of pregnancy. It consists of a full body massage working around the neck, back, legs, arms, hands, and feet. It incorporates a relaxing head massage to finish. While every pregnancy is unique, the changes to the body as the baby grows often cause discomfort. As the abdomen grows outwards, the posture changes to realign the centre of gravity over the hips. For some, the stress on the joints and muscles results in low back pain, pelvic, neck, shoulder, or sciatic nerve pain. Some swelling is expected in pregnancy. The fluid build-up tends to be more pronounced in the legs, ankles, and feet because the growing uterus puts pressure on the veins in the legs. Difficulty sleeping is common in all stages of pregnancy, thanks to physical discomfort, stress, and anxiety,
A pregnancy massage can help relieve some of these symptoms.
Pain Relief
Reduced Swelling
Reduces Stress & Anxiety
Enhances Mood
Better Sleep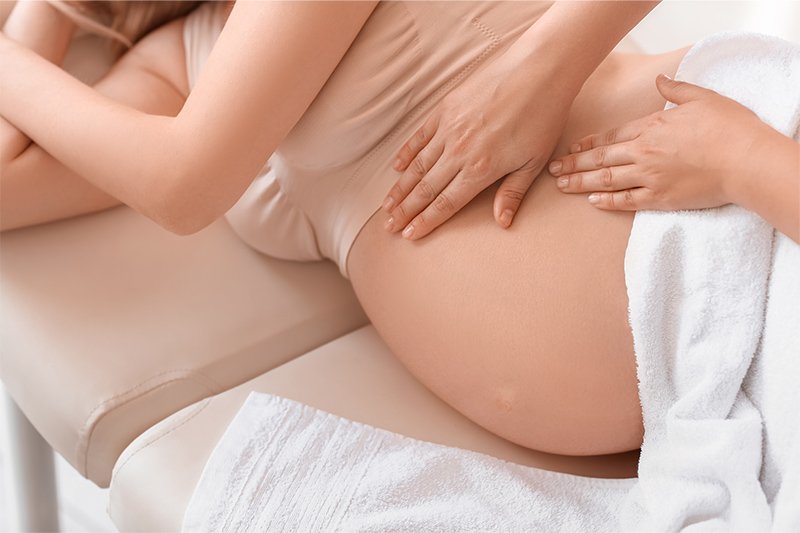 Book Online
Click the button below to book an appointment with Sophie in our Blackheath Clinic.
Our booking system will open in a new window
Sophie started having an interest in massage therapy over eight years ago. She became particularly interested in the muscular system, body functions and how stress affects the body while working as a beauty therapist.
After leaving the beauty industry, Sophie began her Complementary Therapy training in specialist clinics in and around London's West End to gain experience working alongside established Osteopaths and Chiropractors.
Sophie is qualified in Deep Tissue Massage, Indian Head Massage, Hawaiian Lomi Lomi and Pregnancy Massage.
Contact Chiropractic Health Centres
We hope that we've inspired you to take the next step. Click the button below to be taken to our appointment booking page, or contact us if you need any more information or guidance.