Cupping Therapy is an ancient method of treatment. The practitioner will use different sizes of cups which can be either, silicone, plastic or glass.
These cups create a counter pressure that works deep muscles and fascia.
The cups lift the muscle and fascia, rather than compressing. Cupping is therefore able to facilitate movement of muscles, fascia, and fluid in different therapeutic ways. The suction promotes increased blood circulation which may relieve muscle tension, promote cell repair and aid relaxation.
The therapy starts with applying oil to the skin. The therapist then places the cups in various areas that require treatment, these cups create a suction and are either left in place, or they can be moved in a sliding position. The pressure/suction used can either be light, medium, or strong and this will be shown and performed on the body with the comfort constantly being reviewed whilst in treatment.
In the cupped region, blood vessels are dilated by the action of certain vasodilators, such as adenosine, noradrenalin, and histamine. Consequently, there is an increase in the circulation of blood to the ill area. This allows the immediate elimination of trapped toxins in the tissues; hence you start to feel better.
NB: Cupping marks on the skin may appear which can last between 3-10days. This does depend on the strength of the suction and how long the cups are left on for.
This is completely normal.
Cupping is beneficial for:
Pain/Headaches/Migraines
Muscular Tension
Sciatica
Menopausal symptoms
Menstrual complaints
Digestive complaints
Emotional Upset
Insomnia among others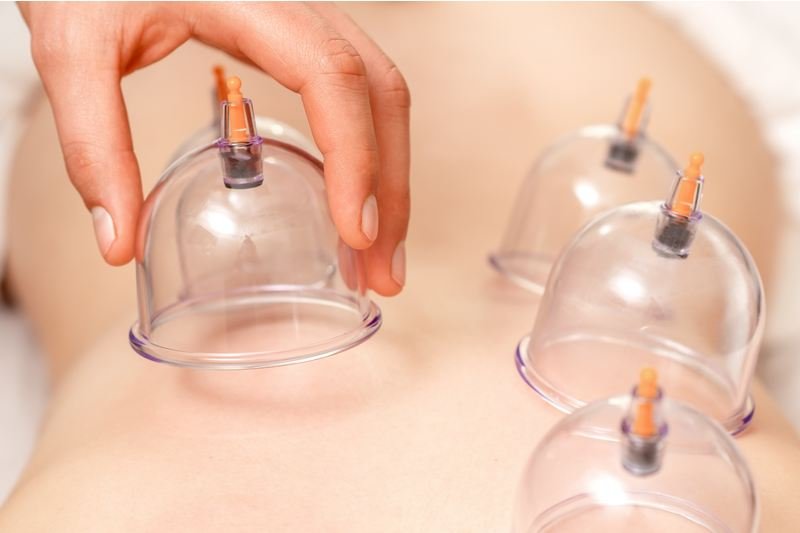 Book Online
Click the button below to book an appointment with Lisa in our Blackheath and Orpington clinics.
Our booking system will open in a new window
Lisa's background is working on the trading floor in a very highly stressful environment. Eventually after 10 years this led to office-based work, once the financial markets closed their live trading pits and turned to online screen trading.
This environment led Lisa to gain an interest in how stress of any kind be it, work, long hours, mental fatigue, poor posture and emotional stress can affect the body. This can then lead to many dysfunctions within the body and can lead to many disruptions within our equilibrium.
Lisa qualified in, Anatomy, Physiology and Body Massage in 1998, followed by Aromatherapy and Sports Massage in 2001. Reflexology and Indian Head Massage followed in 2002 and finally Lisa studied for a degree in Traditional Chinese Medicine and Cupping qualifying in 2007 with a BSc.
Complementary Therapy is not just for stress, sports injuries or poor posture. Regular treatments are preventative and can allow your body, mind and spirit to be much calmer enabling us to cope with our daily lives and needs in a more balanced way.
Contact Chiropractic Health Centres
We hope that we've inspired you to take the next step. Click the button below to be taken to our appointment booking page, or contact us if you need any more information or guidance.